A b o u t m e
My name is Katharina Scholz and I am 18 years old. When I was about 11 years old I got my first simple compact Camera (a Canon) from my father as a present. Photography became a passion; I always focused horses and other animales. I love working together with animals, because they are beautiful and natural modells.

It all started with the horses from my Uncles stable, therefore I started horseback riding lessons at the age of 8 years. I worked with many different horses, all sizes, ages and races. Currently I love riding a 14 year old Trotter calles Speedy Pro. Obviously this is one of the main reasons for me, focusing on horse photography.

E q u i p m e n t
Most of the photographs in these albums are taken with a Sony Alpha 100 (2007-2010) digital camera. Since December 2010 I also own a Sony Alpha 290 (sold in December 2011). Since Jannuary 2012 I own a Sony Alpha 580. I got at least 5 lenses.

Cameras:
01.02.2007: Sony Alpha 100
21.01.2012: Sony Alpha 580
06.12.2010-30.12.2011: Sony Alpha 290

Lenses:
Minolta 50mm F 1.7
Minolta 28mm F 2.8
Minolta 70-200mm F 4.0
Sony Standart Zoom 18-55mm F 3.5 - 5.6
Sony Standart Zoom 18-70mm F 3.5 - 5.6
Powered by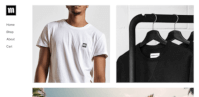 Create your own unique website with customizable templates.